Articles & Advice Brought To You By Shops4Family.com
Love Shopping for New Clothes and Shoes? Here Are Some Quick Fashion Tips
By J Smith | Submitted On March 19, 2018
As Vera Wang famously said, "I want people to see the dress, but focus on the woman." Fashion is just that - really. You should be able to wear the best and still stand out beyond the outfit. If you are a fashion diva who loves shopping, we have listed down a few tips below that may just come handy.
Black is always in. To another famed designer Karl Lagerfeld - "One is never over-dressed or under-dressed with a Little Black Dress." No matter what defines your personal style, you need to have at least a couple of LBDs in your closet. Go for a minimalistic little black dress, or opt for a gown that's best reserved for a special red-carpet event - the choices are just too many.


Shop for designer outfits online. If you are looking for unique designs ladies clothing, online designer stores are always the best. Many designers prefer having a virtual outlet, because that makes their designs and work more accessible for their clientele. Also, just because it is something unique and designed by the experts, it doesn't have to be expensive, as some of the retail costs are done away with.




Play with colors. Red, black, white and blue are eternal colors, but fashion is also about experimenting with new ideas. How about buying a gown in a shade of sunset orange? Or a pair of high Louboutin heels with a few studs? Block colors, prints and stripes - you can try new things in the way you like.


Mix your heels. No, you don't have to try hard in those pencil stilettos anymore. This is the age when you can wear block heels, platforms, kitten heels and wedges with almost anything. The idea is to have a versatile collection that allows you to try new looks, and yes, there are no rules anymore - just go with the flow, and if you need help, check for fashion looks online.


Keep an eye on seasonal fashion. Every fashion week offers a bunch of trends, some of which are meant to break the norms. From the recent feminist tees to the sudden pop of gingham prints, the trends are change, and so should you. Don't shy away from creating new trends, because what you see on the runway is a reflection of how designers see people.
Finally, follow the fashion magazines and online portals to know what's trending. Stepping out of the comfort zone is important, especially when you want to reinvent some of your treasured outfits. Many designers also offer the choice of customizing outfits for their clients for affordable prices, so if it's a special occasion, think beyond your regular brands. Style is more about how you see yourself, and with couture, you can only do better, because everything from the stitch to the fabric is handpicked and designed to match your personal statement. Start shopping, and if you have found a few ideas, don't forget to take a shot - Because you are worth it!
Getting The Best Out Of Men's Fashion
By Adriana N. | Submitted On January 22, 2018
From ancient days when men had nothing but animal skins to cover themselves, to the outlandish dress of the royal courts a few centuries ago when men wore wigs, high heeled shoes and extravagant jewelry, there has been a radical shift. Happily modern clothing appears to have found a fine balance between self-expression and socially acceptable modes of dress when it comes to men's fashion.

Previously only women had the freedom of changing their characters through their wardrobe. Times have changed and modern men can express their personality freely. There is a limitless array of looks to choose from. Whether you want to be a corporate shark in a sharp suit, rock god in skinny jeans and torn t-shirts or a shilled surfer in baggy shorts and flip flops your new personality change is only a wardrobe change away.

As with everything else in life there are rules, mostly for your own good so play close attention. The first rule is to avoid excess at all costs. Unless your name is Liberace there is no reason for any man to be decked out in mountains of jewelry. In this case less is definitely more. If you choose to wear accessories keep them discreet, tasteful and most importantly appropriate to the occasion.




The second tip is to be brutally honest about your body type and dress accordingly. Take a long look in the mirror; catalogue the good and the bed. Then dress to highlight your attributes and camouflage your flaws. Dressing well can hide a multitude of sins and boost confidence.

Invest on good quality well made clothes. It might cost a little bit more in the beginning but stocking up your wardrobe with classic timeless items will definitely be a good investment. Items that are worth splurging on include a good quality suit in a dark color, bespoke if you can, a classic trench coat in a tan color, a good wool coat for winter, several cashmere sweaters and as many crisp pure cotton shorts as you can avoid.

Once you have the basic elements of a good wardrobe in place then have fun by adding in a few elements that personalize the collections. These can be anything from your favorite pair of perfectly faded jeans to quirky t-shirts from your favorite concert. Look for key items that celebrate who you are and showcase your unique style. Mix and match these with your classic items to make you stand out from the crowd.

After overcoming these hurdles the most important skill that needs mastering is dressing for the occasion. Nothing is more awkward than standing out from a crowd for all the wrong reasons. Read the invite carefully and follow the instructions to the letter. If the instruction says black tie it requires a tuxedo. Buy or rent one but make sure it fits perfectly.

Other dress codes are slightly more ambiguous; many people are still confused by the term smart casual. When in doubt ask the host for some clarity. If this is not possible its always better to go the slightly more formal route. Being slightly over dressed for the occasion might possibly win a few admiring glances but being under dressing is a glaring faux pas.
How to Revamp Your Interiors and Exteriors Both in Style
By Mark R Hudson | Submitted On July 23, 2018
Your house is a place where you spend most of your life and you will always want to keep it beautiful and amazing for onlookers. One great way to achieve it is by giving a total revamp to your interiors and exteriors both. Well, as much as it may sound a heavy task, this is also going to impact your budget.

So, let's start the revamp from the outdoor space and gradually move in to interiors.

Getting to revamp your outdoor space can be very expensive if you choose to opt for an artificial grass, just in case if your outdoor space doesn't have a green grass set up. This is important for any outdoor space as greenery can appeal to the most inner core of your heart. The greatest advantage with artificial or fake grass is that they require no watering, no mowing and no maintenance at all. This means you don't have to waste tons of your time in your garden just to keep it green and fresh.




Outdoor space is a waste if you can't arrange for a descent seating arrangement. Now the number of people for whom you may want to arrange the seating will depend upon the size of your garden. The number of people it can easily accommodate while partying is going to decide the type and size of outdoor furniture you need to opt for. The best part about outdoor furniture is they are made to last long and sustain the UV sunlight or any harsh weather condition.

Opt for artificial plants for an added visual appeal. The amazing wreaths at the doors don't require a special season to make an entry to your space. Hanging flowery plants are an awesome way for the added flavor to your space. All these combined together can bring in a great change to your outdoor space.

Now let's focus on the interiors...

When it comes to the interiors, look out for the things, which can have the major impact with minimum spending.

Curtains are an important interior decor element. Most of the interior designer experts have admitted that curtains powerfully affect the decor setup. Try opting for colors as per the seasons. The dark ones in cold wintery seasons while bright and vibrant colors for amazing summers.

Dress up your flooring with the exciting designs of modern-day area rugs. Rugs have become very popular and the must have decor element for every house. They are practical, stylish and provide a much desired cushioning while walking. If you opt for a luxurious wool rug, they are best known for providing insulation to your floors in cold chilly nights and days.

Bringing in some old antiquities and placing them aside the furniture is something very usual and it indeed has an impact. Also try to buy some cushions, which are in contrast or in matching colors as your curtains are.

Lighting is an integral part of any decor. Try switching to old ways for special occasions. Candles have an immense impact and their warm and welcoming yellow light can give your space an uplift you have always dreamt of.

Sometimes, all you need to do is just swap between furniture and any other element of your room. In no time and without spending a single penny, you have achieved a new look in your room.
How to Choose the Right Outdoor Patio Furniture for You
By Brigitte Olivier | Submitted On April 16, 2018
When buying patio furniture you should always first take into consideration the quality. Cheaper is not better when it comes to furniture that is left outside regularly with the constantly changing weather. If you go cheap you will be buying new furniture more frequently than just getting the higher end and higher quality furniture the first time around and it will be more comfortable too. Think of it as investment and it just may be well worth it.

First you should make sure whatever you choose should fit in the space you have for it nicely. Second find a material you like and something that will be durable such as wicker, teak, or die cast aluminum. You want to have something that allows you to be comfortable and also something that will last a long time. Of course it should be UV protected and weather resistant too. Remember, this is the place that will be your sanctuary to sit and relax, read a book, listen to the birds, watch sunsets, and enjoy socializing with family and friends.




Wicker Rattan

Patio wicker dining and seating sets with colorful cushions and multiple different colors of wicker such as white, dark brown and beige offer a great way to decorate your outdoor area. Good quality wicker rattan will last much longer and look better than going on the cheaper end. The cushions won't fade as fast either. I also recommend covering your furniture too when you are not using it as this will extend the life of your nice furniture. Wicker also comes in many different styles like classic, contemporary, or even have a very tropical feel if you like to feel like you are at the beach in your back yard. If you choose a contemporary design then it will have a more sleek and modern look to it. Some people prefer the classic look as it can have more of a country feel to it. Wicker furniture is also lightweight so pretty much anyone can move it around.

Teak

Teak is also a great selection as it looks natural, has a beautiful appearance and is incredibly tough! Teak can also come in many different styles as well as different colors. Teak also has dense, hard grain and repels insects because it has a natural resin in it. These are nice advantages for outdoor use. It is high in natural oils to so it reduces how often you would have to varnish, finish, and seal over other woods.

Die Cast Aluminum

Die cast aluminum is a casting method that makes it easier to create more detailed surface textures of many different shapes and styles. This makes it easy to find a dining or seating set in the style that you love. Aluminum is also lightweight and it does not rust which is important when considering anything metal that is left outside especially in areas along the coast where there is a lot of salt in the air. It is low maintenance, weather resistant, and sturdy so you will love your furniture for years to come.
Benefits Of A Professionally Installed Home Theater Surround Sound System
By Sam Sharma | Submitted On March 27, 2017
Nothing provides an immersive aural treat better than a high-performance digital surround sound system. Ever since home theater packages have been available in the consumer market, they have proved to be a great addition to home entertainment systems.

Often, they are part of a home theater, which has been fitted by the end user itself. However, if you're a beginner when it comes to AV technology, there are chances you may not follow the right guidelines during installation. This improper setup can lead to performance issues and even long-term damages to precious audio and video equipment.

A professionally installed sound system can deliver amazing results even from an entry-level sound system. The extra amount spent on a professional surround sound installation delivers its value in the long run.

Optimum speaker placement

Another mistake which end-users can make is the wrong placement and positioning of the speakers. The surround sound experience can be hampered if speakers aren't placed the way they are supposed to be. It is quite common to see people with couches pushed back against the wall and the speakers lined up right in front. Wrong speaker placement is the bane of self-guided surround speaker installations.




It is worthwhile to remember that the whole idea of surround sound is to create an environment where you have an immersive soundscape to match the onscreen visuals. AV professionals know the best way to place the speakers, keeping in mind the acoustics of the room. Many professionals also guide you during the entire installation process, ensuring you get the most of your system.

Installation can be complicated

Depending on the size and model of the system you buy, the installation process can be complicated. The out-of-the-box systems may seem simple, however, the actual integration process can have several challenges. There are numerous technical considerations involved while installing a surround sound in a room.

Although many systems have detailed instruction manuals and installation diagrams, we're all aware that most of us don't even go through them. Connecting wires between the speakers and different sources can be tricky. Handling these problems may be difficult for a person with little or no technical knowledge about the ins and outs of surround sound installations.

Maintaining signal integrity

A common occurrence many rookies may not be aware of is static interference or hum. Improper wiring or power supply sources can cause interference in your speakers. This interference leads to severe signal degradation. Furthermore, static or unwanted frequency buzzing can damage delicate equipment, especially speaker cones.

The chances of interference are high as there are more than 4 speakers with significantly long cable runs. Any interference in the system can ruin the sound experience. This is where a professional AV installer comes in. They are well-equipped to deal with such challenges and remove any avenues for interference. It is the professional's job to ensure optimum utilisation of the available equipment.

Future assistance

In most cases, a professionally integrated sound system comes with a guarantee or warranty for a period of 6 months to a year. As an end user, you get the privilege and convenience to call your technician should you face any problems with your speaker system. In many ways, this gives you some assurance for the future in the sense that the professionals are accountable for the quality of installation. As it is a paid service, you can only expect the best, no? This offers complete peace of mind in the long run.

These are some of the benefits of having your surround sound system professionally installed. As you spend your hard-earned money on buying a system, it makes a sense to spending a little more and getting a great sounding surround or home theater system of your dreams.
How to Create A Cozy Reading Corner Anywhere in 10 Minutes or Less
By Kara Skinner | Submitted On June 16, 2016
There's nothing better than relaxing with a book in your own little reading space. It's the perfect way to wind down from a stressful day, and it makes reading an even better experience (yes, it's possible to make reading even better). With a scented candle, a roaring fireplace, a cup of tea, and a soft, warm blanket, you have everything you need to travel to other worlds through your pages.
However, most of us don't have the space to have a designated reading corner. But what if you could make a temporary one with things you could find around your house, and in less than ten minutes? I'm going to show you how.
What you need:
A clear space
Pillows
A candle
A book
A cup of your preferred beverage
a laptop
A pillow pack or heating pad
A blanket
Choosing your spot

The beauty of a temporary reading corner is that you can set it up anywhere. I set mine up on my bed in my dorm room, but you can also set it up on a chair, the couch, even on the floor. Pick a clean space that you can sit on for a long period of time. The last thing you want is to set up a reading corner on dusty, uneven floorboards. How are you supposed to get sucked into your story when you're constantly fidgeting and wiping dust off your pants?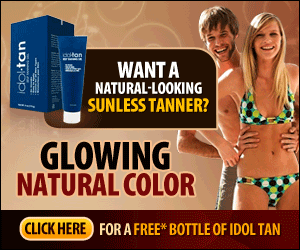 The foundation

Arrange your pillows so you can lean up against them and sit on them comfortably. I find a neck pillow really helpful, especially when I lean up against a wall. Put the blanket down in front of them, ready for you to slip under.

Making it cozy

The next thing to do is to heat the pillow pack in the microwave, or if it's electronic, to just turn it on. Pillow packs are fantastic for reading, especially if you are in a cold room. Having that warmth right under the blankets makes you feel all cozy and immediately helps you to relax. Also, applying heat can help soothe aches and pains, including cramps. It's the perfect thing to help you relax.

Don't already have one? No problem. You can make a pillow pack out of a sock and a couple cups of rice. Simply fill the sock with rice until the sock is about halfway full. Then close off the sock with a knot and you have a new pillow pack. To heat it up, just put it in the microwave for about one to two minutes. If it's not hot enough after two minutes, put it back in for another minute. When it's warm, put it under the blanket to warm it up.

Creating the atmosphere

Next, turn on your laptop and find a video of a fireplace. If it has the crackle of the burning wood, then even better. You can find virtual fireplaces for free on YouTube. There are also a couple of them on Netflix as well, which I often use.

With your fireplace burning and the pillow pack heating your seat, you're almost done. All that's left is the finishing touches. Set the candle on a flat, level surface close to you. If you're sitting on the floor, then make sure it's in a place where you won't kick it over. If it helps, put the candle on a thick book. Having it elevated even a little helps me from bumping into it. Nudging the book with your knee or foot is a lot less disastrous than knocking over a candle in the wrong place and accidentally starting a fire. Putting the candle in a tall candle holder might not hurt either.

Caution: Refreshments May Be Hot

After your reading corner is created, grab your beverage. Like the candle, you'll want it close by without it in danger of spilling. And remember that you're going to be reading. You don't want to hold a sweating glass of water right before you touch pages, just like you don't want to burn yourself with a hot mug that doesn't have a handle. I often use a traveling mug with a lid. It protects my hands and I can grab it quickly without spilling, even when my eyes are glued to the page.

And of course the most important part

Grab your book! Whatever book you wish! Now get under the covers, and enjoy!
What is Lash Energizer?
Lash Energizer cream is an ideal eyelash growth that will support you get lengthy, thicker, denser and more beautiful lashes in a few weeks. Like liquid eyeliner, this serum is applying one time a day. In 2 to 4 weeks your natural lashes will be denser, lengthier, darker and more beautiful.

No matter how lashes are a break, short, thin or little, the revolutionary formula not only widens eyelashes but also thicker, more detailed and darker. Recognition to this strong eyelash cream, you will receive only two weeks of beautiful and longer eyelashes. This is a safe formula can also be using if you have an eyelash extension. Now your real eyelashes and eyebrows are a key addition.




Lash Energizer has been planned and manufactured scientifically. It is the reason that the product has clinically confirmed results. Similarly, This product has been testing for women in various age groups and brought excellent results. Eyelash density was seen to develop by almost 82% in a time measure of just 2-4 weeks. Sigma Scan Software is used for taking the measure of the range of eyelashes. It was seen that there has been a 25 % improvement in the length of the eyelashes with a natural application of Lash Energizer. The product needs to be using just once daily and it comes with marvelous results.

Lash Energizer product suggested eyelashes that you wanted ever. It moisturized and hold the eyelashes firmly with the use of basic nutrients. This is something fairly convenient and to be considered. With this product free trial proposal, a great time to test the serum. This product is offering for you within 90 days money back guarantee. With three you buy two free offers, you can see what you think and return the remaining. So hurry up and ask for a test offer until you leave. This product is becoming more and more familiar, and the products last long. Click the below button on this page and try it now.

How to Pick a Diamond Engagement Ring
By Gary Esposito | Submitted On May 25, 2013
An engagement is one of the most important events in a woman's life and nothing can mark this more significantly than with a ring. While there are different approaches to propose marriage, most of them are presented with diamond engagement rings. A diamond is symbolic, and this popular precious stone is known for its beauty and durability to last forever. This makes it worthy to give to someone you want to be with, for life. A diamond's quality, cost, and values are determined by 4 Cs.

The 4 Cs of Diamonds

• Cut - This refers to the symmetry of a diamond's facets, which include its angles and proportions. This determines the ability of a diamond to reflect and refract light, to allow it to sparkle.

• Carat - This represents the weight of diamonds, wherein 1 carat is equivalent to 100 parts. Though a higher number of carats make a diamond heavier, it does not necessarily mean that it is more expensive. It is the quality, given by its cut, color, and clarity that dictate its price.

• Color - A diamond's color is classified by means of a color scale. This ranges from clear to yellowish. The whiter a diamond is the more valuable it becomes. The most valuable are the colorless ones, though these stones are rather rare. There are also fancy colored diamonds that can even be more expensive than colorless ones.

• Clarity - The clarity of a diamond is appraised according to the number, position, and size of its inclusions, which are usually not visibly seen by the naked eye. These so-called nature's fingerprints make each diamond unique. A diamond is more valuable if it has fewer inclusions.




Diamond Shapes

• Round - A round-shaped diamond surpasses other shapes in the way it reflects light.

• Princess - This unique cut is shaped like a square, with 90 degree angles. This has the ability to hide inclusions.

• Emerald - Diamonds with this cut come with beveled corners and facets. Inclusions can be easily seen in this cut. This is less pricey than the round and the princess cut diamonds.

Steps in Choosing a Diamond Engagement Ring

• Determine your budget

When looking for a diamond engagement ring, determine the amount that you can afford to buy or are willing to spend. Since this is a once in a lifetime occasion, you might as well invest in one. However, this does not mean that you have to go way beyond your budget.

• Consider the four Cs.

It is important to have some knowledge with regard to diamonds and their four Cs, which are carat, color, cut, and clarity. This way, it will be a lot easier to find one that will best meet your needs. Diamond engagement rings come with a certificate, which serve as the blueprint of the diamond attached to them. These state the carat weight, cut, color, clarity and additional features of the diamond.

• Choose a ring setting.

This is the band, which may be plain or come with tiny accent stones. This is available in a variety of materials but usually, rings are set in gold or platinum. There are 3 types of gold settings, namely, yellow gold, white gold and two toned. When choosing a gold setting, it is highly recommended to go for 14 k and above.

• Choose a design.

An engagement ring consists of a setting and the center stone, which in this case, is a diamond. Find a reputable jeweler that offers beautiful and certified engagement rings complete with setting and center stone. If in case you already have a base ring, you can just choose a known supplier of center stones and have the design customized.

Advantage of Choosing Reputable Jewelers

With reputable jewelers, you can be sure that you get a genuine certificate for your purchase. This means that it comes with a gemological appraisal that certifies the value of your diamond engagement ring.

Conclusion

Finding the best diamond engagement ring need not be a daunting task. Being knowledgeable about diamonds and considering the above-mentioned tips will make it easier.